Purpose
Effectively endowing meaning, for commercial success
Purpose is the answer to the question of what contribution the company makes to a better world.
Today, companies are being confronted with new demands from their various stakeholders. Employees are looking for meaningful work, while investors are demanding long-term value generation. At the same time, customers and society expect a contribution to solving the diverse global challenges of our world. In this complex environment, the mission of a business can no longer consist solely in maximizing shareholder value or customer value. Companies are also required to be guided by a purpose, based on 'Earth Value'. Global studies show that purpose-driven organizations achieve clear and sustainable advantages, and outperform their competitors over the long term. Our experts will support you in developing and activating an inspiring and authentic purpose, and anchoring it holistically in your company. By anchoring activities in strategies, business models, innovation pipelines, structures, etc., you can lay the foundations for successfully steering your company through the upheavals of the 21st century.
Purpose is more powerful than today's mission and vision!
Today, purpose is expected by employees and investors – and it is a key driver for future growth
We believe that, to unlock their full potential, successful growth and organizational excellence must be allied with a higher purpose.
Our strategic partner
Leaders on Purpose
Leaders on Purpose was founded as a community of managers, practitioners and experts from Harvard University, Unilever, the World Bank and the London School of Economics. The organization's objective is to support companies in transitioning to a sustainable economy and at the same time putting purpose at the heart of their corporate strategy – for the benefit of the company, its employees, the planet and society.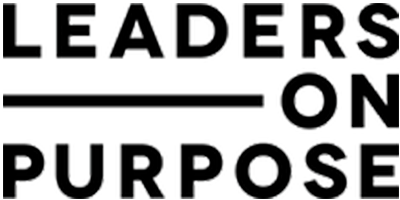 Your Contact
Italy