IT cost optimization through "Shaping IT to Efficiency"
Only an efficient IT can make its way from a supporting function to a business enabler - but how do you "Shape IT to Efficiency"? Reducing complexity in IT can be achieved by applying unique and IT-specific levers supported by a coherent framework. Once you optimize your IT costs, you lay the foundation for your IT to be an active part of the business.
Typical IT Challenges
Many companies struggle with challenges like a negative perception of their IT. In many cases inefficient processes and a missing customer focus will prevent you from establishing your IT as a real business enabler. Can you also identify with some of the challenges below?
Perks of IT-specific cost optimization methods
IT cost optimization cannot be applied as a quick fix but must be implemented as essential part of the company DNA to foster business success. The comprehensive aim is to create an efficient IT that empowers people to successfully encounter challenges.
Necessity of IT-specific cost optimization measures
IT has highly specific cost optimization levers. If used correctly, they will enable your IT to drive innovation with maximum efficiency. In contrast, the incorrect use of levers might bring your business to a standstill and block you from innovations. So make sure that you use the right levers – at the right time.
Detailed approach of "Shaping IT to Efficiency"
Follow our three-step approach from a reactive & heavyweight IT to a proactive & lean IT by using IT-specific levers.
Central questions lead to Lean-IT and IT-specific levers:
A. Do you deliver the right IT services?
B. Is the current IT service offering in line with the business demand?
C. Who does and how do they deliver the IT services?
D. Is the adequate, demand oriented IT service offering delivered with maximum efficiency?
First IT-specific lever | "Eliminate Waste"
Minimize the number of your IT services and projects with minimal impact on business
During "Eliminate Waste" we assess your IT offering and identify services that …
… are not or only rarely used
… are redundant regarding their functionality
… do not or only barely contribute to business success
We suggest to cancel projects that …
… do not fulfill their objectives or do not contribute to business success
… do not have a business case with value adding benefits
Second IT-specific lever | "Streamline Demand"
Make the content of your IT services and projects meet the actual business demand
During "Streamline Demand" we reduce business demand to a necessary level.
For all remaining IT services we support…
… to adjust service levels
… the reduction of variations and options per service
We eliminate projects that …
… provide only little business value
… yield benefits only in medium or long run
… are not crucial from business perspective

Third IT-specific lever | "Source & Optimize"
Find your optimal sourcing mix and identify internal procedural & organizational optimization potentials
During "Source & Optimize" potentials for efficiency enhancement regarding IT service delivery are elaborated. We enable you to answer the following questions:
Does the IT create value at a cost efficient level?
Are procedural and organizational changes for cost optimization identified?
Are IT processes, IT organization & allocation of resources designed efficiently?
Are core competencies regarding make or buy evaluated?
We developed a state-of-the-art-framework to optimize IT costs based on the application of IT-specific levers that balances cost awareness and IT innovation.
Your Contact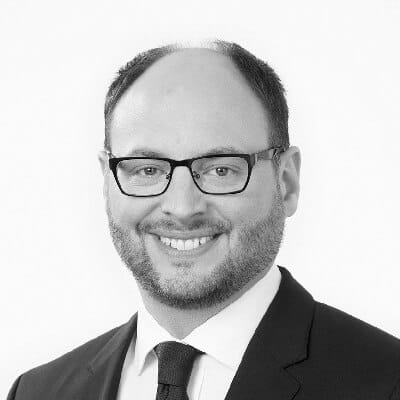 This might also interest you