Efficient and Modern Flight Operations
Creating sustainable competitive advantages
Digitalization is leading to the emergence of new business strategies. At the same time, the competitive pressure on established market participants is intensifying. The increasing demand for flexibility, multimodal supply and on-demand mobility, combined with ever-growing capacity bottlenecks, makes platform solutions and individualization crucial. In order to create sustainable competitive advantages, you must use the scarce resources in aviation more efficiently and redefine your range of services using innovative technologies. Together with you, we develop effective solutions.
Customer experience in aviation
Aligning business processes with customer needs
Efficiency programs alone are simply not enough. The commercialization of aviation demands that you create a unique customer experience. This is possible with the help of differentiation through products and services. Our experts support you in optimizing processes for customer interaction and designing them individually to suit your customers' needs. With our strong industry expertise and proven approaches to Big Data, we develop customer-oriented solutions for you.
Tailored approaches
Effective development and implementation of concepts
We adapt our proven solutions for the dynamic challenges of the industry to your individual needs. And thus, we ensure the measurability of implementation success for you. We provide targeted insights from our project work with a wide variety of system partners and work with you to find effective answers to tomorrow's questions. With our industry-specific solutions, such as the Customer Control Tower, you are able to use digital competencies and integrate them sustainably. From our point of view, there are three key directions for your successful business development:
Development of business strategies for the commercialization of digitalization opportunities
Transfer of an end-to-end perspective to processes and embedding this in structures across system partners
Strengthening operational excellence and resilience by means of innovative technologies
Your Contact
Switzerland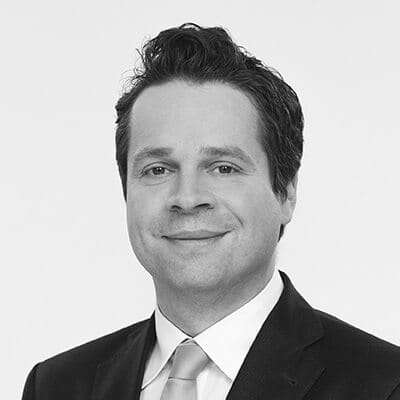 Industry report
Transportation, Travel & Logistics - Aviation industry in the age of digitization
Digitization is fundamentally changing the rules of the aviation industry. Market changes indicate both risks and opportunities and are affection various market participants, ranging form airlines to airports and other.
Get the report