Business-driven planning
Successfully integrating sales & operations planning with financial forecasting
Business-driven planning (BDP) integrates isolated planning areas from the Sales, Operations, and Finance departments. This approach means that plans and forecasts are available to management more quickly and at a higher quality, can be operationalized for scenario evaluation and to support decision-making, and increase your company's success. Our experts show you how to be successful in effectively integrating sales & operations planning with financial forecasting.
From a planner to a business planner
Objectively optimizing needs-fulfillment
Working with you, we can together create individual solutions for your company that deliver measurable results on a sustainable basis. Business-driven planning will make your planning processes more efficient and – through integration and consolidation – more effective.
It enables you to financially assess alternative scenarios, meaning decisions can be made on the basis of sales- and costs-related effects as well as strategic specifications.
Tomorrow's planning
Successfully establishing business-driven planning
Our advisers will support you in establishing business-driven planning in your company. We work with you to develop business-model-specific logical propositions and take these into account. We will take a look at five parameters along the target operating model, which we believe are crucial to successful implementation:
Considering end-to-end business processes
Anchoring the planning function in the organizational structure
Training employees in how to handle new methods and technologies
Harmonizing the data and information models
Providing support by means of high-performance planning platforms
Your Contact
Switzerland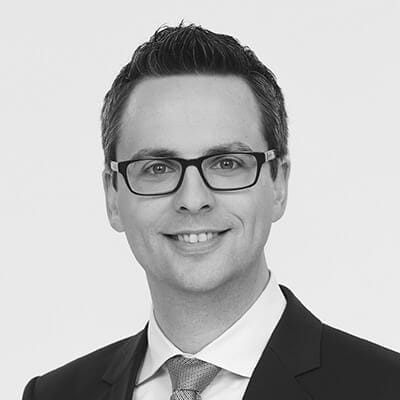 Dr. Christian Offenhammer